Game Master
Organize your adventures!
Character and Game Master Versions available!
Greetings, Traveler!
Introducing Rustico's newest gaming adventure; the 5E Gaming Journal series. Using our top-grain leather and unique foil stamping abilities, in collaboration with Field Notes, we have created a journal that will enhance your next game.
---
The 5E Character Notebook
Contains charts and tables for logging the following information.
Character Elements
Race Details / Ancestry Details
Personality Traits, Bonds, Ideals, Flaws
Backstory
Class / Subclass / Class Table / Stats
Attacks / Spellcasting / Languages / Ammunition
Spellcasting Table / Favorite and Frequent Spells
Proficiencies and Skills
Equipment / Money / Treasures
Downtime and Leisure Activity Tracking
Character Level Notes
Allies / Hirelings / Sidekicks
Faction Details
Behind-the-Scenes / Thoughts / Theories
Session Log
---
The 5E Game Master Notebook - Special Edition
This journal contains charts and information for the following information and is available in a violet foil stamp and black leather.
Inspirations
House Rules
World Overview / Principles
Core Assumptions / Genres
Multiverse
Calendar
Key NPCs / Secondary NPCs
Major Factions / Minor Factions
Key Monsters
Key Magic Items
Artifacts
Downtime Activities Underway
Milestone / XP Awards
Adventures
Random Tables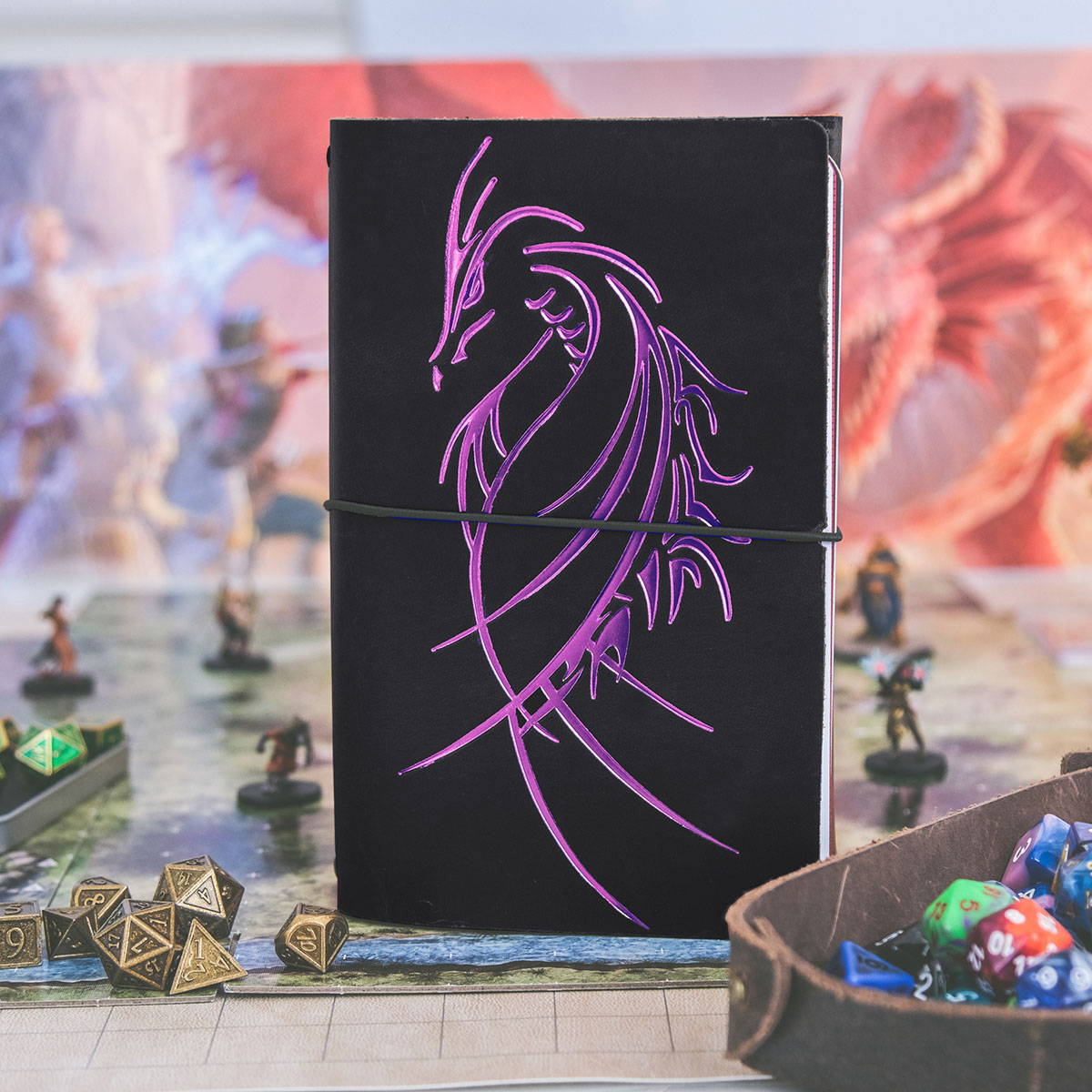 ---
---