Gratitude journal

We Have Over 5000 ⭐⭐⭐⭐⭐ Reviews!
Use Gratitude as a Guide.
Did you know that practicing gratitude is a method of self care? Put yourself in the right head space by remembering and recording the things you are most grateful for. Gratitude journaling has been shown to positively influence anxiety, self doubt and can even help you sleep better.
Find Meaning in the Moments, Things and People that Impact Your Life Daily
---
The Rustico Gratitude Journal challenges you to find the positive moments in the day, as well as how to create happy moments for yourself and those around you.
Premium Leather Cover with Extra-Thick Rough Cut Paper
---
Not only is it hand stitched in the USA, This journal is made of ALL-Premium materials to last longer than your lifetime. Journals are generational family heirloom pieces that your children and even grandchildren will cherish as they are handed down.
Less Stress, More Happiness
---
Gratitude Journaling is a three-step process. Thinking about gratitude, writing it down, and then expressing it. Following this process is known to help decrease anxiety, bring more attention to the important things in life and may even help you sleep better at night.
Marissa is a mother of 3 teenagers.
She noticed that her kids were regularly doing a lot of complaining...
One day, her daughter went on to vent about how her friends/people she follow on social media were off having more fun and enjoying life more than she was.
So Marissa listened and then when her daughter finished venting, she asked "What did you do today that made you happy?"
Her daughter was kind of shook by this question and quickly responded "nothing".
That's when Marissa knew that she needed something that would help her kids remember the good things that happen daily.
Marissa went on a search looking everywhere for something to help her kids but she was struggling to find the right thing. She was starting to feel lost on what to get..
That is, until she came across our Gratitude Journal.
"Dear Rustico,
I was a mother struggling to help my kids see the good things that were happening in their life.
They were spending too much time on social media watching the people they follow live it up and it was taking a toll on each of them mentally.
I wish I could get them to quit their phones, but all mothers know how impossible that is with teenagers.
I knew that I needed to do something to help them gather their thoughts and see the good things that happen daily.
I thought about getting a blank journal for each of them but I knew that I needed something with prompts that would ask the right questions.
Luckily I found your Gratitude Journal and I knew it was perfect! I ended up buying one for all three of my kids and also one for myself and my husband.
It has been a lifesaver! Now every night before bed, we all write in our journals as a family and then we share something good that happened during the day.
I've noticed that in myself, my anxiety has gone down and my kids seem to be happier also.
Thank you for such an amazing product!
-Marissa"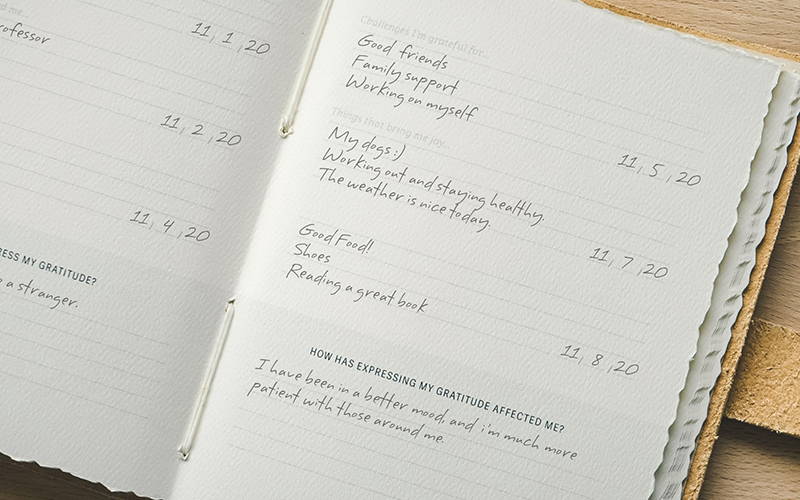 Defeat the Blank Page
This templated journal acts as your guide and gives you direction by encouraging reflection and the recording of memories. A few minutes of daily writing adds up over time. Now there's no more wondering what to write!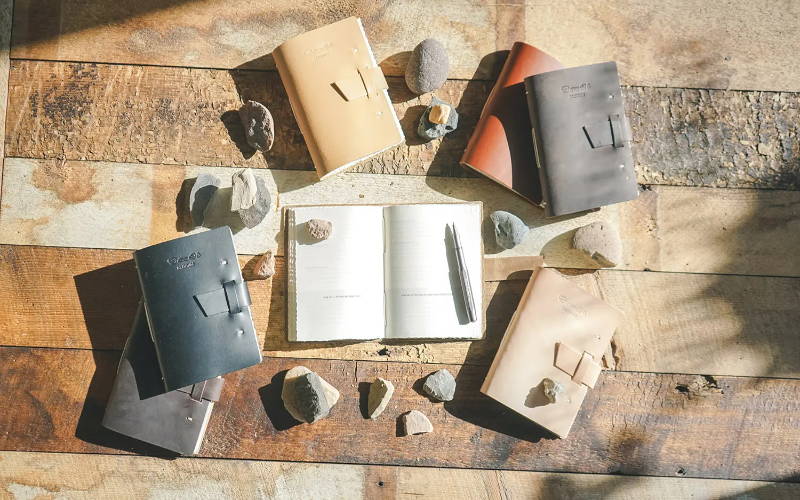 Classic Colors
The Gratitude Journal is available in our classic, neutral tones. Dark Brown, Saddle, Black, Burgundy, Buckskin and Natural all have a timeless aesthetic and age beautifully. Find the color that fits your style best.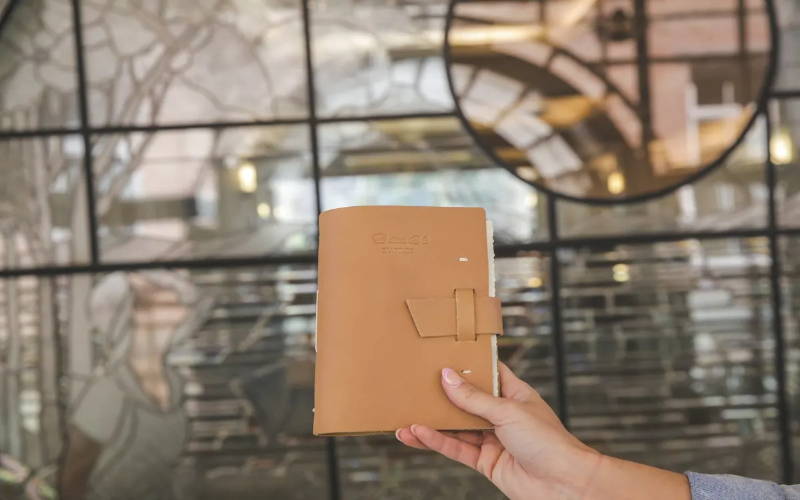 Keep a Written Legacy
This journal is designed to capture your memories and impressions, both of which will be priceless to look back on. The Gratitude Journal will become a valuable keepsake you and future generations will cherish.
LEATHER GRATITUDE JOURNAL
But we have it on sale today...
"This journal makes for the perfect gift for someone who might have a hard time getting out of a downward spiral in their thoughts. Each pages includes prompts to write about things you can be grateful for, rather than just leaving the writer with an empty page to figure it out themselves. It's really helpful for someone who needs to work on being more considerate of the little things!"
Grace
20 July 2021
"With 2020 Being what it was or what it is this is a great new practice defined the bright spots in the world and in my life life.."
Traci
19 Dec 2020
"I saw this and had to have it. It's so very pretty. Now here's the great part, I've been using it and I have to say it has really helped my outlook. Things have been pretty challenging this year and this has helped me see the good that happens on a daily basis. One thing I am thankful each and every time I use the journal is the beauty of the journal itself and the gorgeous smell.
This journal has helped me on multiple levels. I appreciate the prompts, sometimes a blank page can be intimidating. Thank you Rustico!"
Kristy
08 December 2020
All our journals are made to order and are personalizable with names or initials. We do everything possible to build your journal and have it delivered to you as fast as possible.
All transactions are run through secure servers so you can rest assured knowing that your personal information is safe and secure.
Your journal comes with a 30-day money back guarantee. If you have any issue, just reach out to our support team and we will make sure you are taken care of.
Listen... These journals sell like hotcakes! So get in the queue while you can!
We build our journals in first come, first served basis.
Right now, it only takes us 2-3 days to build and add any personalizations to your Gratitude Journal.
So get in the queue while the times are still short! Because it doesn't take much for wait time to jump up to 2-3 weeks!
The good news for you is that we currently have everything IN STOCK to build your journal as soon as one of our artisans is available.
All our products are manufactured and shipped from our Lindon, Utah location. We offer FAST shipping 1-3 day shipping on all orders in the continental United States.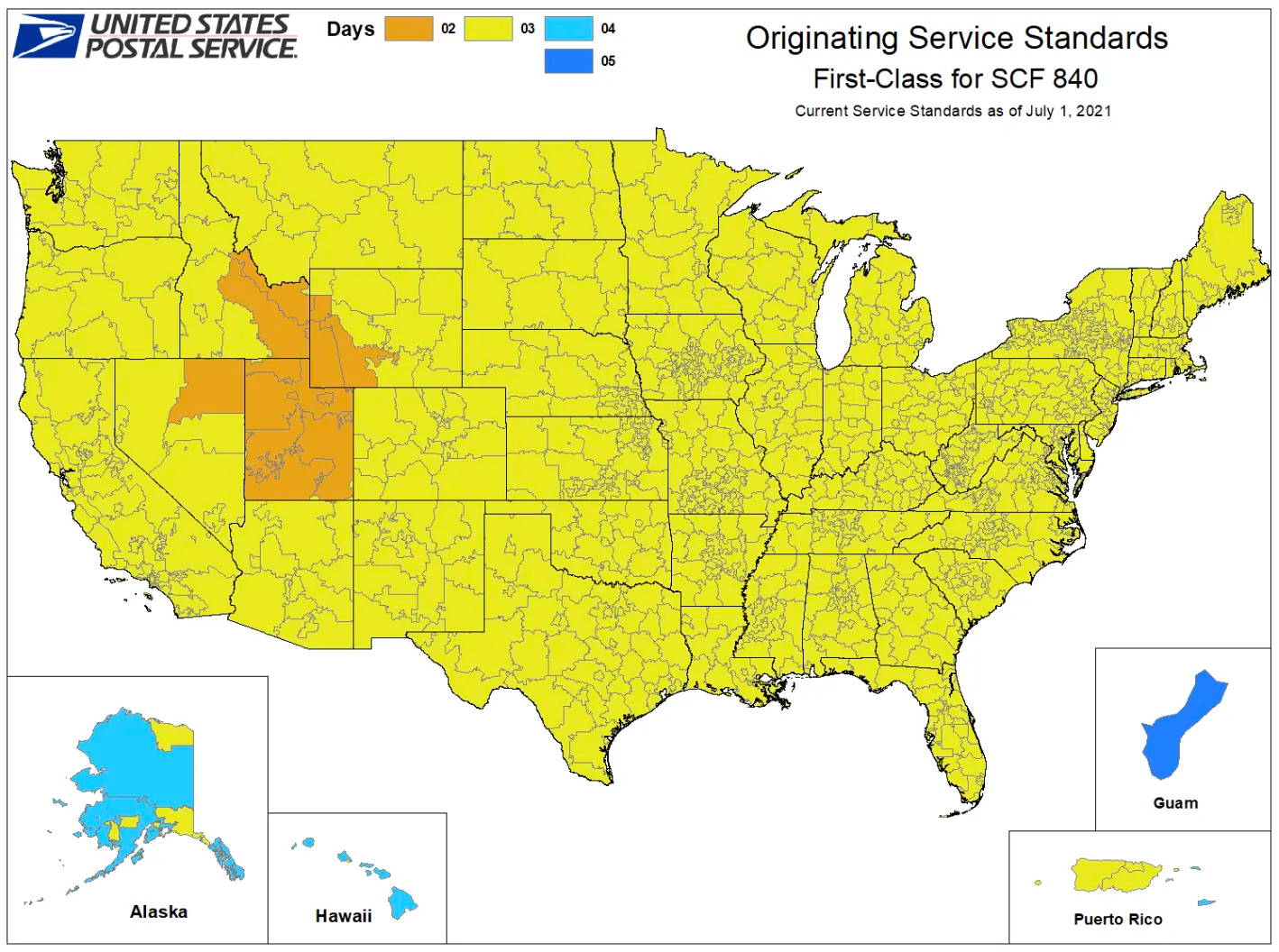 American Craftsmanship
We're creators. Craftsmen. Artisans. By keeping our workshop local and skilled talents right here at home, it helps ensure our product's utmost durability and fortitude to come out right so one day it can become a family heirloom.
Natural, Top-grain leather
There's something unique and captivating about natural leather in its rough and rugged state. Rather than picking leathers that are perfectly polished and highly treated, we decided to use natural, top-grain leather left just raw enough for you to leave your mark.
Feel good being unique
You may notice your item has some color variation and markings on it. Some may confuse these as imperfections, but they are actually sought after characteristics of raw, natural leather that we use. We embrace this look knowing it will develop a unique patina with use providing that rugged, rustic look we love. Go ahead, leave your mark.
LEATHER GRATITUDE JOURNAL
But we have it on sale today...