Leather Photo Albums
We're finally able to show you what we've been working on! Introducing 4 new photo albums! Now you have more ways than ever to preserve and display your memories.

This easy-to-use photo album allows any beginner to create a photo book like an expert. The photo album has thick, rough-cut pages with self-adhesive squares to peel and stick photos. Each page has a companion divider page to caption, date, or write the story relating to the photo. The divider pages also help to keep the photos from sticking together. Peel, stick, write. All you need is your photos, album, and a pen!
Choose from 4x4 or 4x6 with a buckle or wrap closure.
---

FAMILY LEATHER PHOTO ALBUM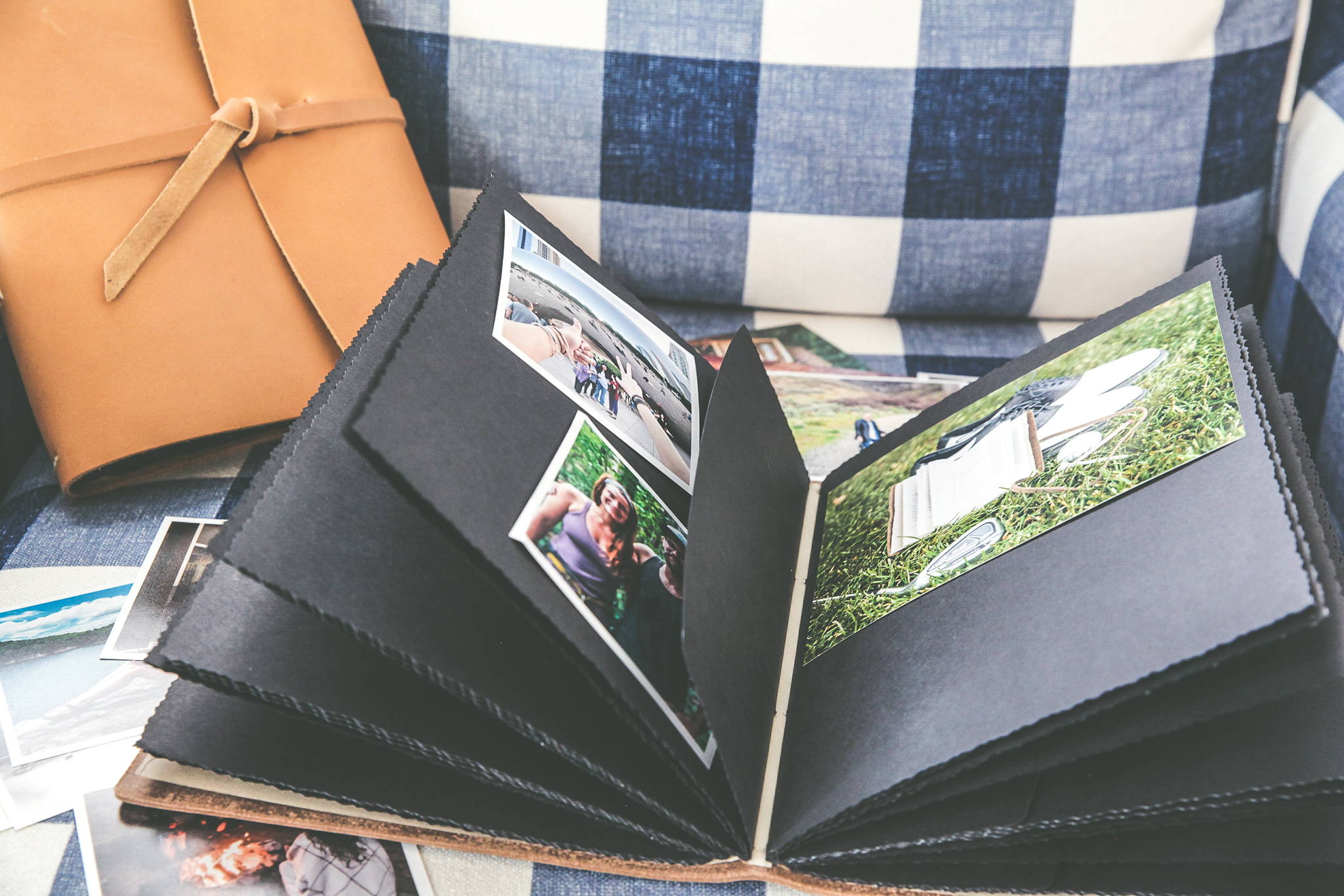 FAMILY LEATHER PHOTO ALBUM - LARGE